The Galaxy A54 appears on Samsung's own website ahead of launch
2023-03-09
The Samsung Galaxy A54 is supposed to arrive any moment now as its predecessor was released in March last year. And we already know almost everything there is to know about the phone, but seeing the handset on Samsung"s official website before being officially unveiled is a surprise.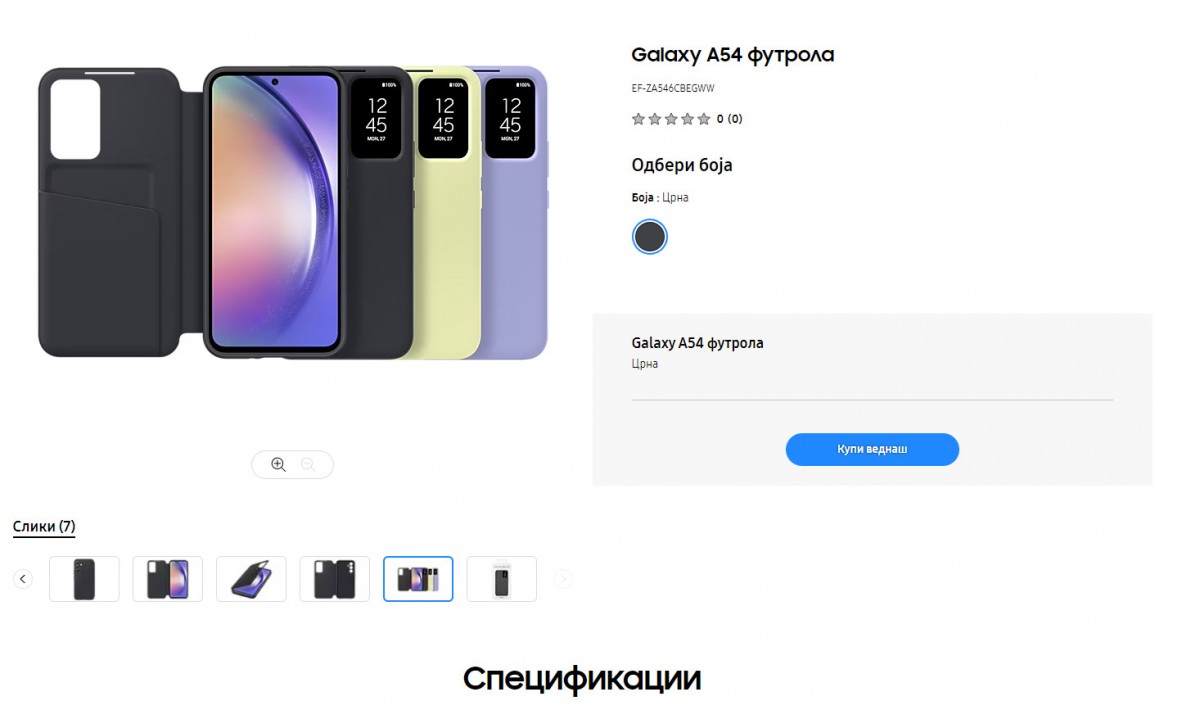 The Macedonian Samsung branch listed a cover case for the Galaxy A54 with the phone itself pictured inside it. Of course, the "leak" doesn"t reveal much, but it does confirm the authenticity of the renders as well as the design. And, of course, the fact that Samsung is readying a flip case for the A54.
With Samsung doing a slip like this, it"s obvious that the Galaxy A54 is just around the corner and we are just days away from the unveiling - latest reports suggest it"s next week.