You'll soon be able to color calibrate your Apple TV from your iPhone
2021-04-22
One of the more under-the-radar announcements from Apple's Spring loaded event was the new Apple TV screen calibration feature on the new Apple TV 4K. The premise is that you can tweak your connected TV's color profile by simply pointing your iPhone's True Depth sensors and if any inaccuracies are picked up the connected Apple TV will receive the correct color profiling and adjust the picture on the TV. Now, 9to5Mac is reporting that the screen calibration feature is also compatible with older Apple TV units daring back to 2015's Apple TV HD.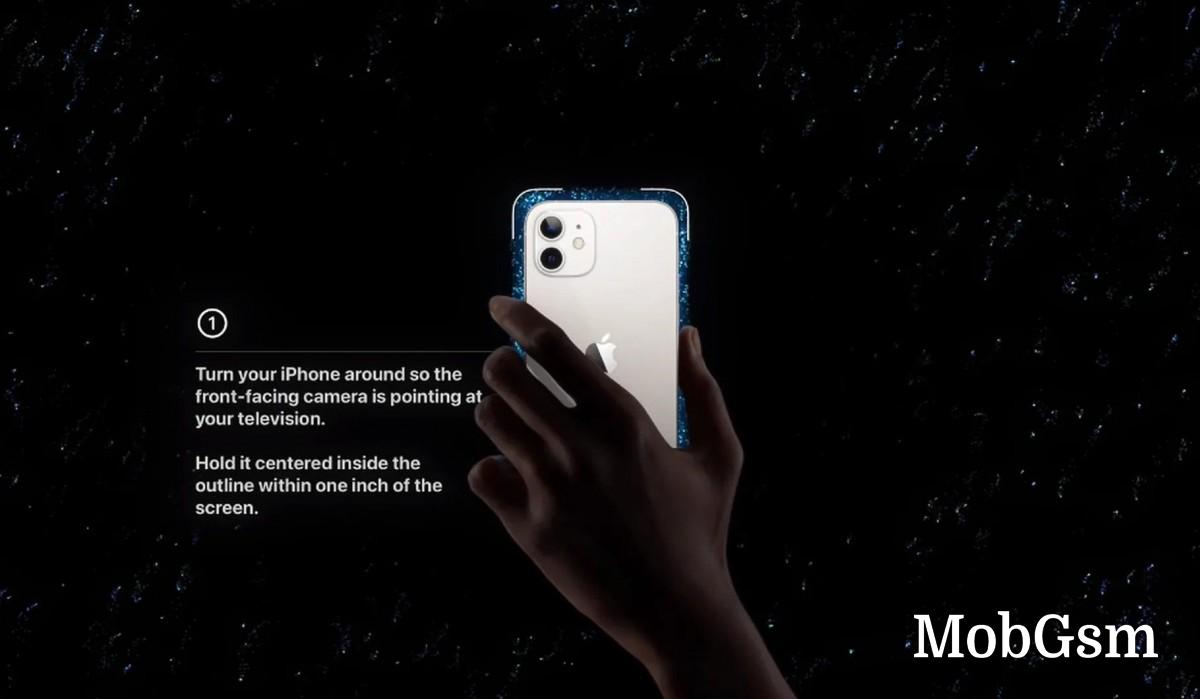 You'll need the latest tvOS 14.5 (which comes out next week) and a compatible iPhone with Face ID running iOS 14.5 to get the calibration working.
Through an innovative color balance process, Apple TV works with iPhone and its advanced sensors to improve a television's picture quality. Apple TV uses the light sensor in iPhone to compare the color balance to the industry-standard specifications used by cinematographers worldwide. Using this data, Apple TV automatically tailors its video output to deliver much more accurate colors and improved contrast — without customers ever having to adjust their television settings. – Apple TV calibration description
Calibrating your connected TV starts by unlocking your iPhone and then heading into the settings menu on your Apple TV. You then need to head to the Video and Audio menu and select Color Balance. After that, your Apple TV will give you a set of instructions on how to position your iPhone and the TV will flash several colors which will be analyzed by the True Depth sensors on the phone.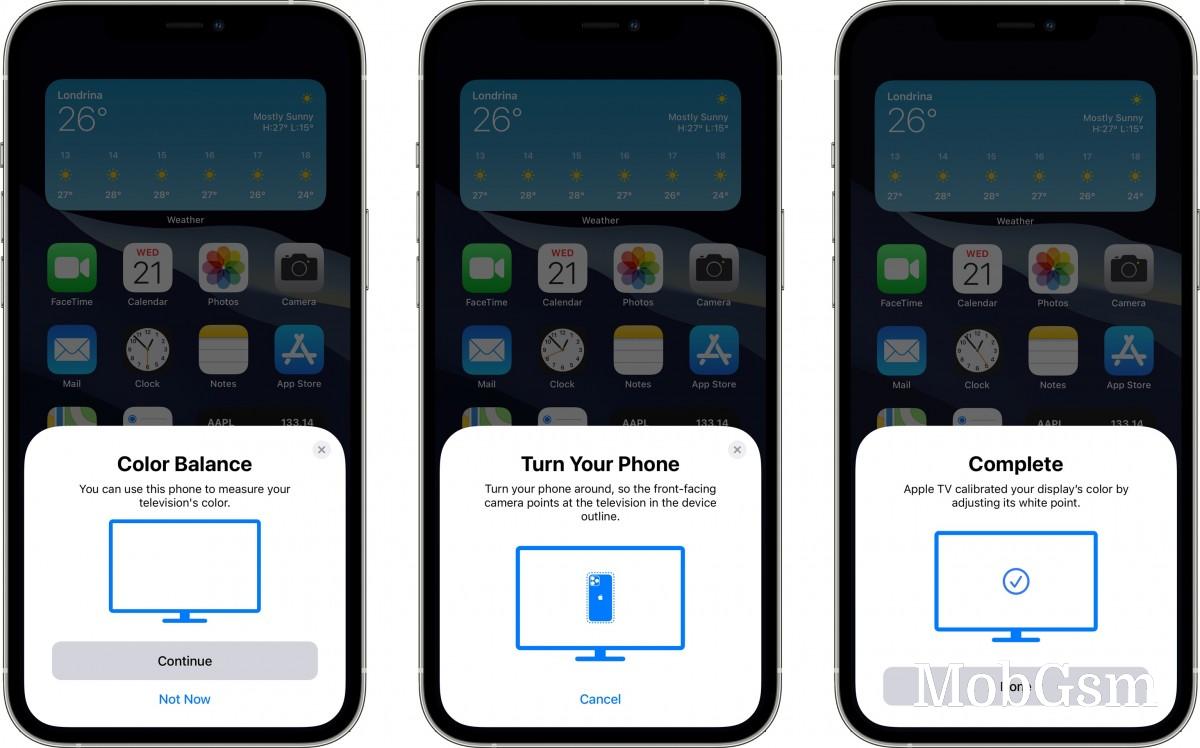 Once the process is complete the connected Apple TV will select the optimal color profile based on the readings and apply it to all content coming from the Apple TV and not on other content from the TV.
According to the folks over at 9to5Mac, colors appeared warmer and more natural upon calibration though the process did not work on TVs with Dolby Vision.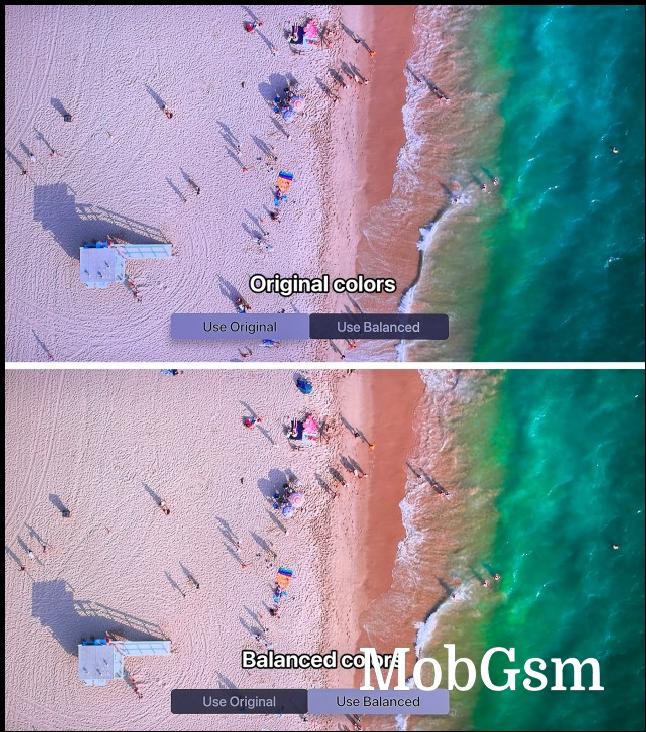 Color calibration results (image: 9to5Mac)