Xiaomi's Mi Mix Fold goes through an extensive 400,000 bending test
2021-04-24
Xiaomi announced its own vision of a foldable smartphone, the Mi Mix Fold, almost a month ago and, of course, questions about the durability of the moving parts arise, as it"s usually the case with foldable smartphones.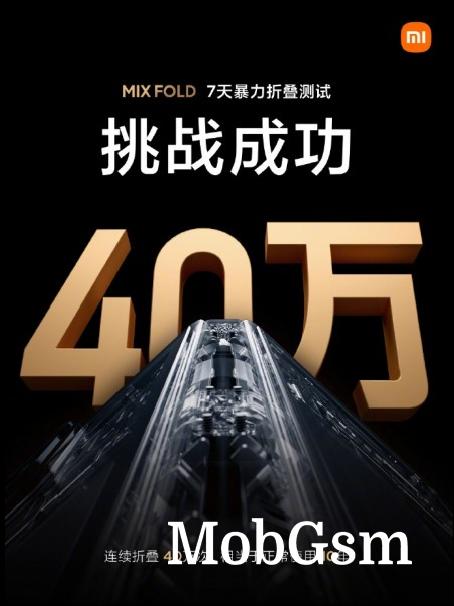 To prove the rigidness of the Mi Mix Fold, Xiaomi put it to vigorous testing. The device withstood more than 400,000 bendings, which roughly translates to about 10 years of normal usage. One would argue that by that time, you"d have other more pressing issues with the phone.
The test itself was carried out in the span of 7 days and the Mi Mix Fold was "violently" folded non-stop during a live stream in China. That"s a pretty harsh stress test if you ask us and normal working conditions would be far less taxing on the hinge.
Source (in Chinese)