Samsung Galaxy S23 Ultra looks just like the S22 Ultra in leaked renders
2022-09-28
Yesterday the leak floodgates for the upcoming Samsung Galaxy S23 family opened with renders of the Galaxy S23 and S23+. Today the missing member gets the spotlight - we"re talking about the Galaxy S23 Ultra, of course.
Samsung"s highest-end non-foldable device for next year will end up looking just like its predecessor, as it turns out. Seriously, it"s almost impossible to tell just by looking at these renders that this isn"t the S22 Ultra.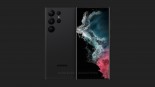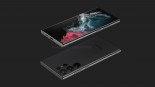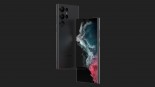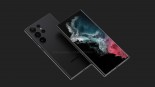 Samsung Galaxy S23 Ultra leaked renders
And yet - it"s not. The main three camera circle "islands" seem to protrude ever so slightly more in the S23 Ultra, while the other two protrude visibly less. The front also looks a tad flatter, so the radius of the curves has been further tightened - the Ultra was as boxy as a Note anyway, now it"s getting ever so slightly boxier.
That"s it, though. Those are all the obvious differences between the two - and let"s face it, they"re anything but obvious unless you go looking really closely. The S23 Ultra will measure 163.4 x 78.1 x 8.8 mm, compared to 163.3 x 77.9 x 8.9 mm for the S22 Ultra.
With the Galaxy S23 and S23+ also adopting the split camera islands look, next year"s top of the line Samsung family members will finally look like they are actually part of the same family. For better or worse, that is, since they also look like a lot of A-series models. So that clearly helps cement this as Samsung"s design language.
Then again, having a $1,200+ device share a design language with a $200 device from the same brand is... an interesting stylistic choice, let"s say. It definitely sacrifices exclusivity at the high-end for an overall easier recognizability. Whether the tradeoff is worth it is anyone"s guess at this point.
Some rumors have talked about the Galaxy S23 family being announced a few weeks earlier than the S22 models, which means we could see an unveiling in January. At the rate leaks have been going recently, we"re definitely going to know a lot more about the S23 trio way in advance of that.