Samsung Galaxy S21 Ultra goes on a photo safari equipped with the Expert RAW app
2022-01-20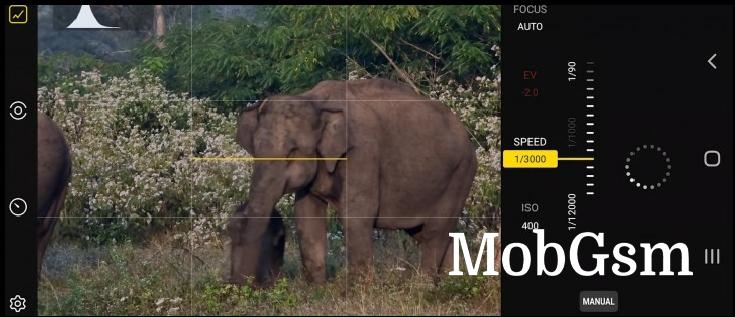 A month ago Samsung and Discovery released a short documentary on tigers show on the Galaxy S21 Ultra. Now the flagship is ready to venture out into nature again, this time to show off its photography skills and specifically to highlight the advantages of the Expert RAW camera app.
It captures linear 16-bit RAW files with an embedded profile for Lightroom and a handy button to export files to the photo editing app. Here is wildlife photographer Shaaz Jung putting the quad camera to work on subjects as large as an elephant and as small as a spider.
The manual controls offered by the app are crucial in some scenes, e.g. getting the focus just right on the small spider hanging on its web with the help of manual focus adjustment and focus peaking. Manual focus is available for all four cameras on the back.
If you have a Galaxy S21 Ultra, you can check the Galaxy Store to see if the Expert RAW app is available in your region. The app itself is free and comes with two free months of Adobe Lightroom.