AMD announces Radeon RX 7600 desktop graphics card for $269
2023-05-24
AMD today announced the Radeon RX 7600 desktop graphics card. This is the third entry in the new RDNA 3 based 7000-series of cards and is the cheapest one yet.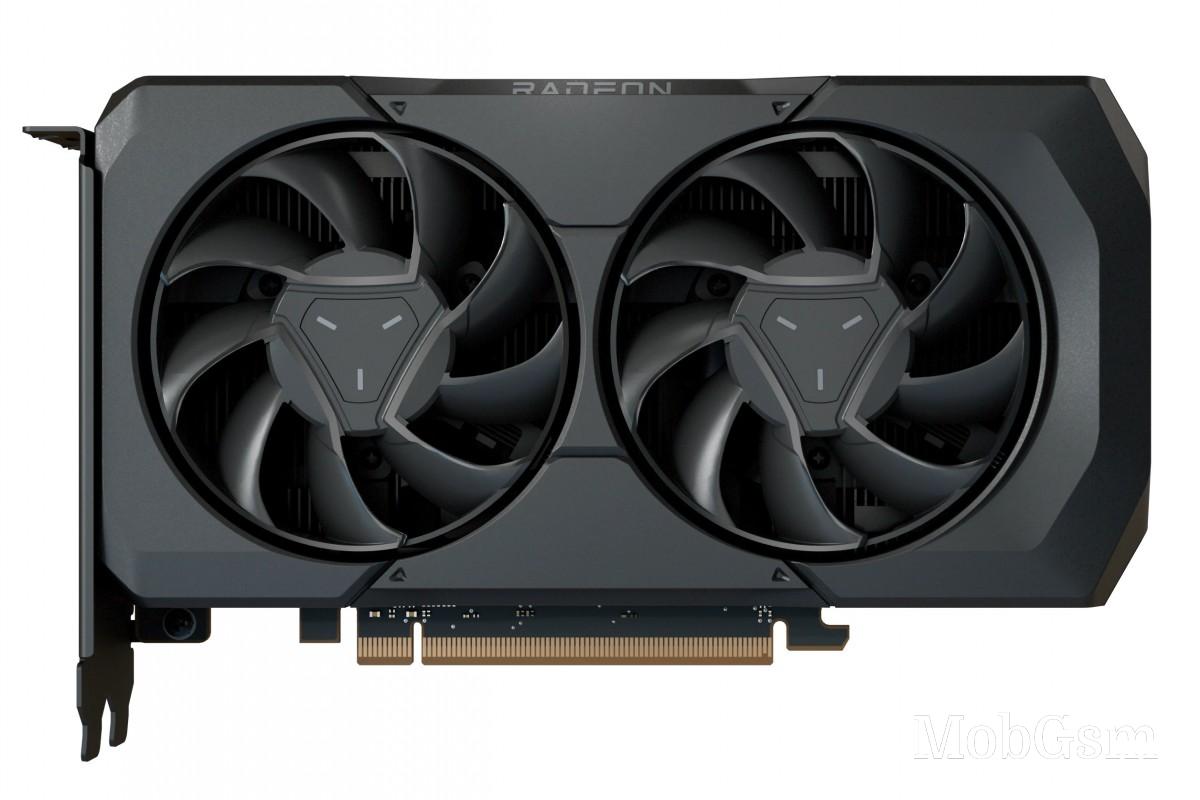 The RX 7600 is, in many ways, a third of a card compared to the flagship RX 7900 XTX. It has a third of the compute units and ray accelerators at just 32, a third of the stream processors at 2048, a third of the texture units at 128, the Infinity Cache has been reduced to a third to 32MB, and the video memory has also been reduced to a third to just 8GB GDDR6. The new card has a boost frequency of 2655MHz and an average game frequency of 2250MHz.
The 8GB GDDR6 memory is clocked at 18Gbps but with only 128-bit memory bus, which gives it a bandwidth of 288GB/s. AMD claims the RX 7600 offers 29% higher performance than the RX 6600 and 34% higher performance than the RTX 3060 8GB on average at 1080p.
Other features include AV1 encode and decode support, HDMI 2.1 (48Gbps), and DisplayPort 2.1 (54Gbps). There is no USB-C on this model. The card has a total board power of 165W and works off a single 8-pin connector.
The RX 7600 starts at $269 and will be available directly from AMD on AMD.com as well as from board partners, including ASRock, ASUS, Biostar, Gigabyte, MSI, Sapphire, PowerColor, Vastarmor, XFX and Yeston starting May 25.