DJI Mavic 3 has M4/3 sensor, 46 minute flight time and 5.1K video capture
2021-11-05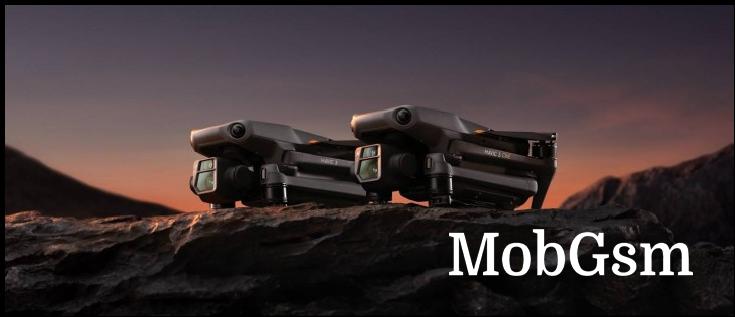 DJI"s long-awaited Mavic 3 is finally here and it"s everything the leaks made us expect. However, even without the element of surprise, some of these specs sound unbelievable.
The Mavic 3 has two cameras on board - the main is a truly remarkable 20MP 24mm wide-angle shooter in front of a Micro Four Thirds Hasselblad sensor. This is a huge increase over the 1-inch type sensor in the prosumer Air 2s and an even bigger jump from the 1/2-inch type sensor in the Mavic 3"s predecessor. The lens in front of the 4/3 imager has a variable aperture of f/2.8 to f/11.
The other camera has a 12MP sensor and a 162mm equivalent focalength (that"s about 7 times zoom over the 24mm), it has a fixed f/4.4 lens and a 1/2-inch type sensor.
The main camera supports 5.1K (5120×2700px) video recording at up to 50fps, DCI 4K (4096×2160px) and regular 4K (3840x2160px) at up to 120fps and 1080p at up to 200fps. The maximum bit rate is 200Mbps in H.264 and 140Mbps in H.265. You can snap both JPEG and DNG RAW with the main camera.
The zoom camera, on the other hand, can only shoot 4K@30fps video and snap JPEGs, for now at least.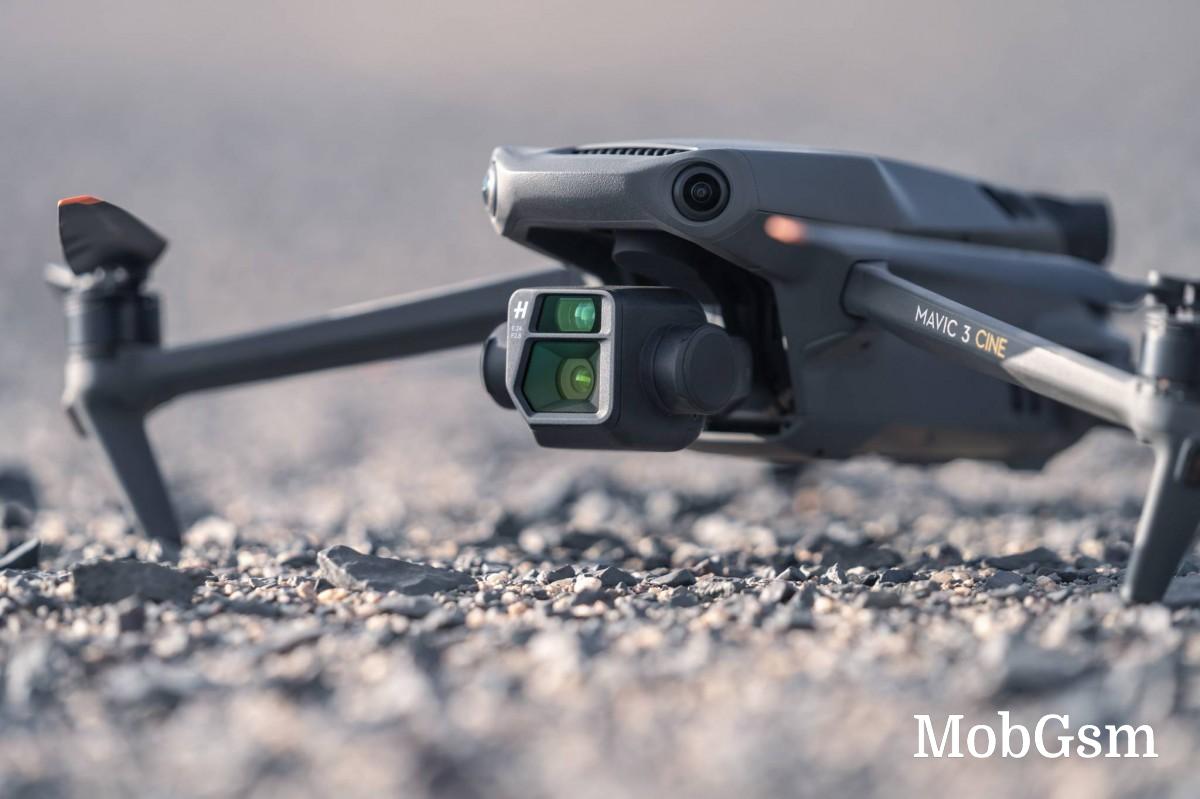 DJI also released a Mavic 3 Cine. It differs from the regular 3 in four ways - it has a built-in 1TB SSD, instead of the 8GB of memory on the Mavic 3, it can shoot in Apple ProRes 422 HQ, and it comes with a DJI RC Pro controller. The price is the last difference, but we"ll get to that below.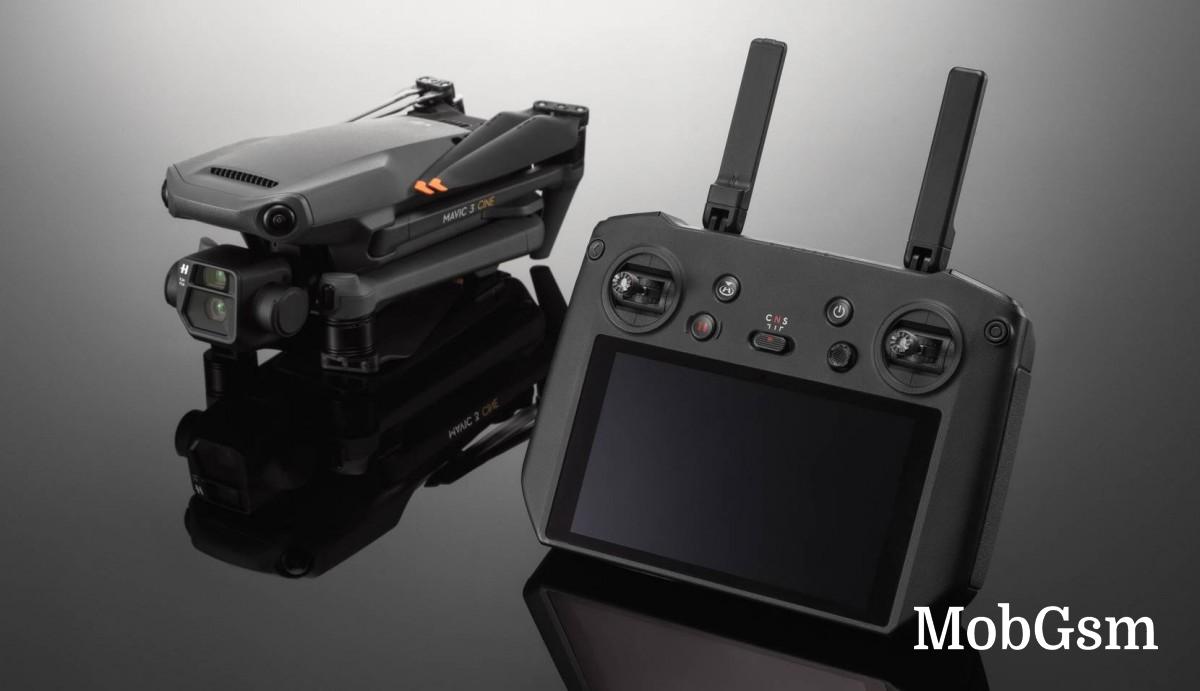 Both Mavic 3"s support a new 5,000mAh battery that allows for up to 46 minutes of flight time in ideal conditions. That"s up from the 34 minutes on the Mavic 2 Pro and the 30 minutes on the Air 2s. The battery is interchangeable and supports direct USB-C charging in the drone at up to 65 watts.
O3+ enhances transmission range to 15km in open landscape. City range is rated at up to 3km.
Obstacle avoidance has improved with more sensitive sensors that scan in all directions - top, bottom, front, back and left and right. Return to home has improved in tandem with the new obstacle sensors - the Mavic 3 can determine the optimal root to the remote, even navigating between buildings or trees, instead of shooting up to a predetermined altitude and going directly back.
Okay, time for pricing. The DJI Mavic 3 is €2,099 for the drone and controller, or €2,799 for the Fly More Combo, which includes a total of three batteries, a charger, a carrying case, and a set of ND filters - ND4/8/16/32. The DJI Mavic 3 Cine Premium Combo adds the DJI RC Pro remote to the tune of €4,799.